Monthly Success: 75
Total of 14157 since 2004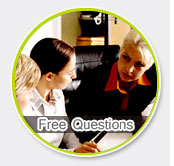 Roger Chou, PgMP
Director of the Advanced Business Consulting (PM-ABC), PMI R.E.P. # 2510
Founder of the Institute of Taiwan Project Management (ITPM)
PMI 2009 Distinguished Award Receiver
Permanent Columnist for PMI Blog "Voices"
2010 PMI Community Advancement Award
Founder of PM Magazine.
Author of Program Management Street Smarts
Roger Chou is an influential Taiwanese project management professional. He was the first to gain a PgMP® certificate in Asia, and since 2004, with his company PM-ABC Inc., has trained over 10,000 PMPs. He has helped guide Taiwanese government policy on business practice and training.

Roger has trained PMPs in companies which include Taiwan Semiconductor Manufacturing Co., Advanced Semiconductor Engineering Inc., China Steel Corporation and Chunghwa Telecom Co. Ltd. He has created comprehensive study materials for his students and is the author of 'Be a PMP® Gold Medal Winner' (2003), 'Program Management Street Smarts' (2013) and 'Roger's Guide to PMP® Exam Preparation' (2015).

Roger has always regarded himself as a PMP 'gardener' because he believes that in carefully 'cultivating' the project management profession, there will be a 'growth' in Taiwanese competitiveness. In 2010, he inaugurated the 'Ten Outstanding Project Managers Award' to encourage Chinese project managers to promote and gain recognition for their work. He also founded the 'PM Magazine' to report the success of well-managed projects. Some of the very best examples have also been posted on his PMI® blog - Voices.

He is has received the PMI 'Distinguished Contribution Award' (2009), the 'Community Advancement Through Project Management Award' (2010), and the 'New Chinese Competitiveness Award' from the Hong Kong Chinese University (2007).

In 2014 Roger and PM-ABC extended their professional education service to include PMI-ACP®. This is part of their continuing work to provide, and innovate in, project management education.

Michael Hung, PMP, PMI-ACP


Associate Manager, Course Trainer for PM-ABC

Michael has been a manager in construction companies for many years. His largest project was a slope construction project in Saudi Arabia, where he worked as a regional project manager. He also managed a factory expansion project for Corningware Incorporated - the world leader in ceramics and glass kitchen utensils.

Michael currently works as the procurement manager for Bovis Lend Lease, one of the world's leading companies in project management and construction services.

As a civil engineering and construction manager, Michael understands what project managers face and speaks their 'language'. As an education provider, Michael has taught management classes at numerous universities, and many enterprises have relied on Michael training their project staff in creative thinking, mind-mapping, construction site safety and security.

While directing PM-ABC as an associate manager, Michael has been training PMPs for over five years in subjects such as cost, procurement and risk management. He has been responsible for training 100 PMPs, most of whom are engineers in the semiconductor industry.

Elly Chen, PMP, PMI-ACP


CEO and Senior Instructor for PM-ABC

Elly obtained her MSC in Human Resources and then worked for the research and development center at the National Chung Shan University. Elly has trained personal coaches for PM-ABC and assisted over 300 PMPs to pass their Exams and become certified.

Harrison Ho, PMP


Consultant and Course Trainer for PM-ABC

Harrison specializes in product development, marketing and public relations. He currently works as Vice President of Mega International Commercial Bank's credit card centre.

Ever since Harrison had completed several successful projects in marketing and advertising, he was invited by many universities to give lectures in Media, and Art & Design. As well as his expertise in media and marketing, Harrison's project understanding has deepened as he continues to participate in numerous projects. He knows how project management knowledge should be used, and can be applied to the relevant application area.

Harrison has been a trainer for PM-ABC for many years, the PMPs he has trained working in technology and telecoms.

Michael Hsu, PMP, PMI-ACP, MCTS


Consultant and Course Trainer for PM-ABC

Michael is now a project manager at Taichung's Feng Chia University Office of Technology Licensing. He has been an industry analyst and marketing professional in manufacturing and technology.

Michael has been a course trainer in the field of intellectual property rights and engineering patents, providing guidance and instruction to over 30 organizations. As an education provider, Michael shows his students how, in terms of risk management, intellectual property rights and engineering patents can serve as a shield for an enterprise's core technologies. The areas he has worked in include technology, semiconductors, steel, telecoms, insurance, banking, finance, education and government.

Ina Lin, PMP, PMI-ACP
Senior Consultant
Exams Series Organizer and Manager for PM-ABC Ina received her Master in Education of Curriculum & Instruction, and Bachelor of Science, from Southern Illinois University in the U.S., and has since gained over ten years of experience in staff training and project management. The areas she worked in include technology, semiconductors, telecoms, insurance, banking, finance, education, government and heavy industry. She has also been delegated to work for several U.S. prominent companies' projects, such as Corning Display Technologies' Finish Training Project, LOMA's Online Insurance Training Program, and SkillSoft's Online Management Training Program.

Ina is known for her management skills and has always applied her know-how of project management to help her trainees become more successful in their projects or business operations.

She is now a trainer and curriculum developer for PM-ABC and has also been involved in the development of the PM-ABC® Exam Series and various other products currently in development.

Paul Lo, PMP, PMI-ACP
Chief Course Trainer for PM-ABC's Exam Review Boot Camp
Technology Consultant Paul received his MSC in Information Management and BA in Business Administration of Finance from Taiwan University, the leading University in the region. He then worked for on Information platform transfer project for BenQ, and is now a technology consultant.

Paul spent a very short time preparing for the PMP Exam and obtained the highest PMP Exam score in Taiwan in 2006, when PMI still provided a score report. He was then recruited by the PM-ABC to be the Chief Course Trainer for the Exam Review Boot Camp, and has worked there ever since.

Jeffery Yuan, PMP, PMI-ACP


Consultant and Course Trainer for PM-ABC

Jeffery received his MA in Chemistry, and has been working in semiconductor, computer component manufacturing, technology and manufacturing sectors as a quality assurance manager for over twelve years. Jeffery possesses specialized knowledge and skills in quality assurance and organization's process improvement.

Jeffery has managed a two year, international ERP system development and installation project, with a cost of US$3.6 million, on which he was responsible for quality assurance. In response to the requirement of ROHS, he also supervised a process improvement project, which costs US$9 million for introducing a lead-free manufacturing production processes, SMT. Another interesting project Jeffery has managed, was a "6δintroduction" project, whose objective was to install and promote a quality assurance system.

Jeffery is now the Plant Manager at PSM Fasteners (Asia), and he also provides consulting and training in project management, in subjects such as cost estimates, risk and quality management.

Chungan Ke, PMP, PMI-ACP


Chungan received his B.A. in Spanish Literature from Tamkang University, and his M.S. in Information Resources Management from the School of Information Studies at Syracuse University. He worked as a lead principle engineer and a technical trainer for 6 years in the head quarter of CA technologies in the US prior to his moving back to Taiwan in Late 2004. He now serves as a System Analyst and has been working for a non profit organization ever since.

Besides numerous technical certifications, Chungan also holds PMP, PMI-ACP, PMI-RMP, ITIL Expert, PRinCE2 Practitioner, M_o_R Practitioner.